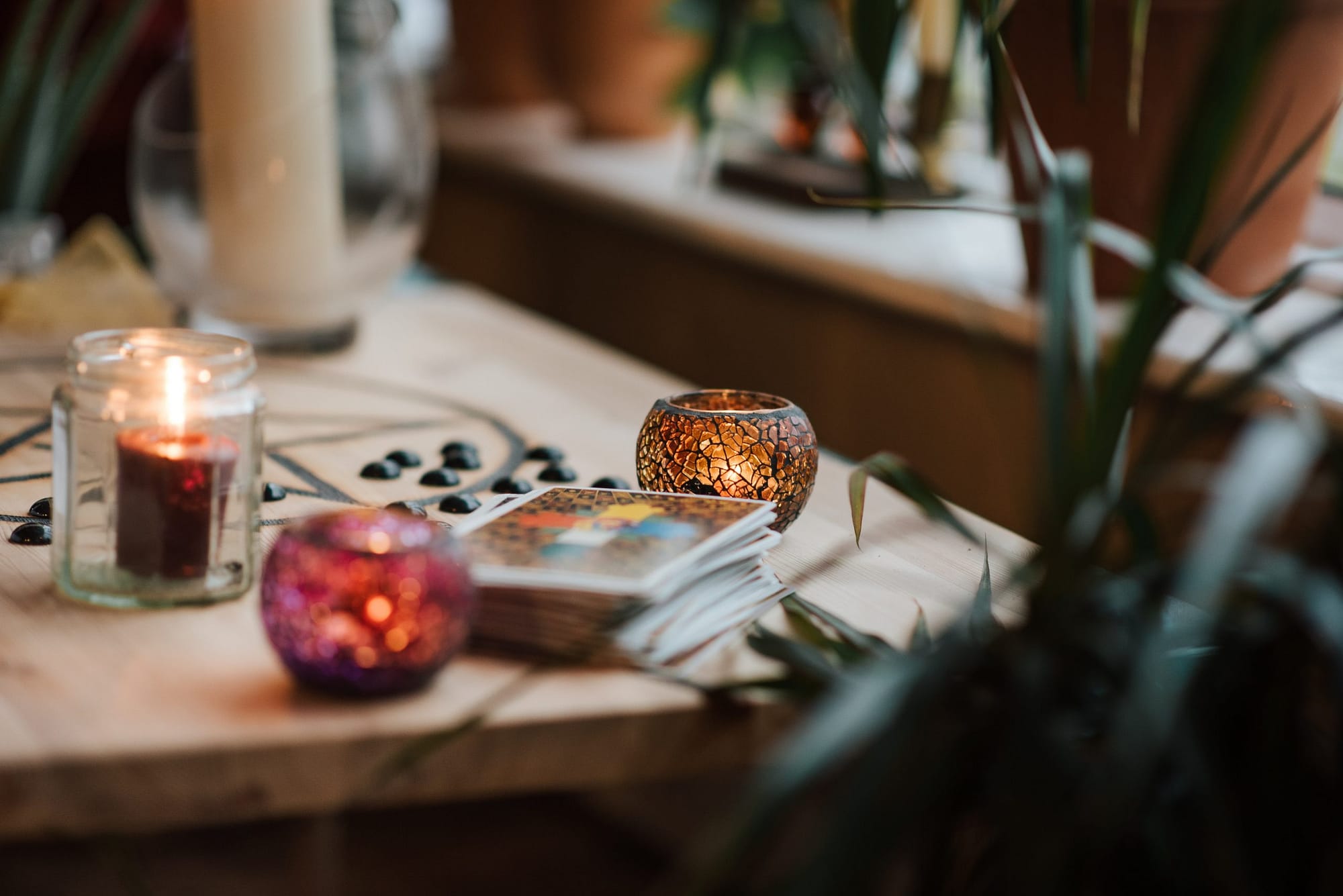 STOP buying planners that NEVER support your lifestyle
Wondering why your lifestyle feels like smashing a square peg in a round hole?
Mmmmm… I see…. I see… (add a cute crystal ball if you want)
It's because you can't rely on a tool you use E-V-E-R-Y single day: your planner.
Sure, you're the A+ Human who follows ALL the recommendations.
Let me see if I'm right (yep, in my crystal ball again). You:
– set your word for the year at 1 am on January 1st while celebrating with champagne
– have a 3 x 4 meters vision board/ mood board to anchor your mindset into your success
– set intentions every morning at 3 am after your yoga session and your green juice
Yet, after 17 years of commitment, dedication, and $94357 spent on high courses to level up, your lifestyle is #meh & you still believe:
– there's something wrong with you (total BS… you already have skills but you don't trust them)
– planners are useless so you give them up every year around VDay -> Let's tackle this one for today
Sounds familiar? "Every time I use a planner, it reminds me I'm a failure because I give up on my dreams 100%. "
It doesn't have to be that hard. I can show you how to flip this idea AND find Y-O-U-R perfect planner in a day.
 #1 To create the lifestyle you want, relying on motivation is like riding Unicorn (highly improbable)
Motivation can be the synonym for "instant gratification"…
Thanks to mainstream crap, we've been fed to believe that we'll be rewarded right after we wrote something in our planners.
Breaking news… 178% of the time, when you use a planner it's because:
– you have recurring tasks to handle
– you have a complex project to follow for the next 8 months
– you want to make yourself a priority and YES, that's a daily battle.
Using a planner is using an ongoing tool that will evolve and change based on your decisions.
It's a reminder YOU are in charge of your lifestyle and you have the freedom to organize your spare time the way you want.
Your planner is at your service. What you put inside will support you or hinder your lifestyle. 
Ex: if you want to learn knitting but you NEVER schedule "practice knitting" in your planner, it'll be hard to complain in 2 years from now you've made no progress in knitting.
The ABC Method you can rinse & repeat to dig out your needs, prioritize them easily, and save $$$$ in shopping (hello velvety weighted blanket)
#2 Your planning process is taking a toll on your lifestyle
In my experience, this "mistake" comes from the structure of the planners. 
Let's use an example.
– To sustain or enjoy your lifestyle, you do things with the 1-2-3 method (and you know it works for you)
– Your planner is organized with a grey – pink – purple method
So, you do your best to adapt your planning process to the "new" method from your planner… which leaves you:
– wasting time triple checking your next spa appointment (you missed the last one because you couldn't remember it)
– second guessing your organization skills (why on earth is that hard to handle household recently?)
– believing you need to rev up your basics because you can't manage your lifestyle as smoothly as you were (you even gave up your Friday coffee with your BFF because you have no spare time)
If your planner is not a match with your actual lifestyle, no matter how dedicated you are, it won't work. period.
→ Your planner is like a pair of shoes. The ones you're comfy in are not the ones your auntie Jo may wear.
highly requested mini course
Stop wasting time and money on planners you'll never use.
Find THE one that's made for you.
Pick Perfect  Planner is my Complete System to choosing the physical planner that fits your needs & lifestyle without giving up on planner by vday or maxing out your credit cards
#3 You're already a superhero, you don't need to get the cat in tree rescuer lifestyle that comes with the leggings
aka you spread yourself so thin that even the most athletic ice skater on earth couldn't stand on such a small surface.
It's time for a pep talk:
– you're doing your best to show up every day even if your colleague Laura who swears by morning meditation drives you nuts.
– you take care of your sooo tiny  173-lbs great Dane named Lizzy and her ferocious appetite for stuffed animals
– you spend time with your loved ones because you know how precious time can be and you focus on building memories first
You don't need to add 64 more To Do's on your (already) jam-packed schedule.
You're meant to create a lifestyle where you thrive. A lifestyle where you feel free to take another course on Italian Renaissance.
A way of living where having time to book a Masterclass with Gordon Ramsay is just a matter of budget and adequate day… no a matter of "am I enslaved by my lifestyle?"
You're meant to be a limited edition not to squeeze more baking sessions on a 1-hour notice because you're soooo sweet. 
There's an equilibrium between being supportive (if you have time and/or means, supporting charities or helping others is awesome) and the guilt-trip  you endure to get your Hustle Mom/Dad badge of honours.
What you can do to protect, enjoy, and feel more confident living the lifestyle you love:
#1 Of course, your cupcake recipe makes you the SuperHero of the family… It doesn't mean you HAVE to get the same way of life.
Be realistic.
Be kind with what you need right now.
Is it more time binge watching Downton Abbey?
Is it more time outside gardening with your kids?
#2 Know YOUR lifestyle needs
And I don't mean it in a cheesy way. I truly mean it.
What do you need to get the lifestyle you want?
Is it working out early in the morning or twice a week with your BFF?
Is it running all the errands on Saturday or spreading your errands throughout the week?
#3 Do some prep-work BEFORE splurging into a new planner
Remember the quote for Benjamin Franklin about planning to fail and failing to plan….
It works like a charm on a necklace for choosing a planner.
If you want to make your lifestyle sustainable, it's recommended to have the tools you need.
→ If you need support to dig out your needs, organize them, and create a comparison chart so you can find THE physical planner you need, take a look at Pick Perfect Planner: the Home Study Mini Course to choose your planner in an hour or so
WHO'S PURDEY?
She's the author of Comfort Zone Rocks who helps Spiritually Sensitive Introverts & Mavericks go from pleasing people to living unapologetically. She blends inner gifts with practical blueprints and tarot because carving your own path in life requires these three sides, & how you weave them is as unique as your DNA.
Purdey's podcast (The Hygge Planner Show) has been downloaded 100 000+ times, is available on 11 platforms & hosts more than 115 episodes.  2000+ read her emails every week. And, since 2017, she plants at least 100 trees/ yr to support reforestation.
FUNNY FACTS
After 8 years spent in Montréal (Qc, Can) & Lausanne (Switzerland), she currently lives in France where she's developed a passion for kawaii sketchnotes.
She craves freedom, seeks (occult) wisdom, hates small talks, BS, fad trends, & mainstream crap.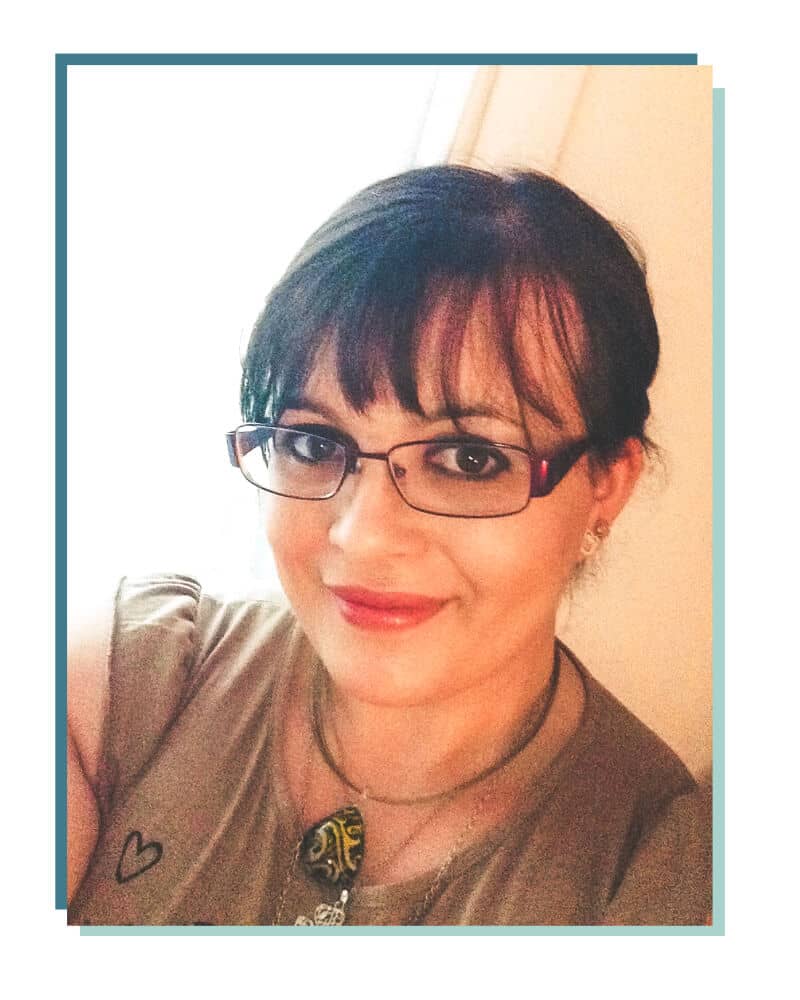 ✨Goodies you're too smart to miss✨