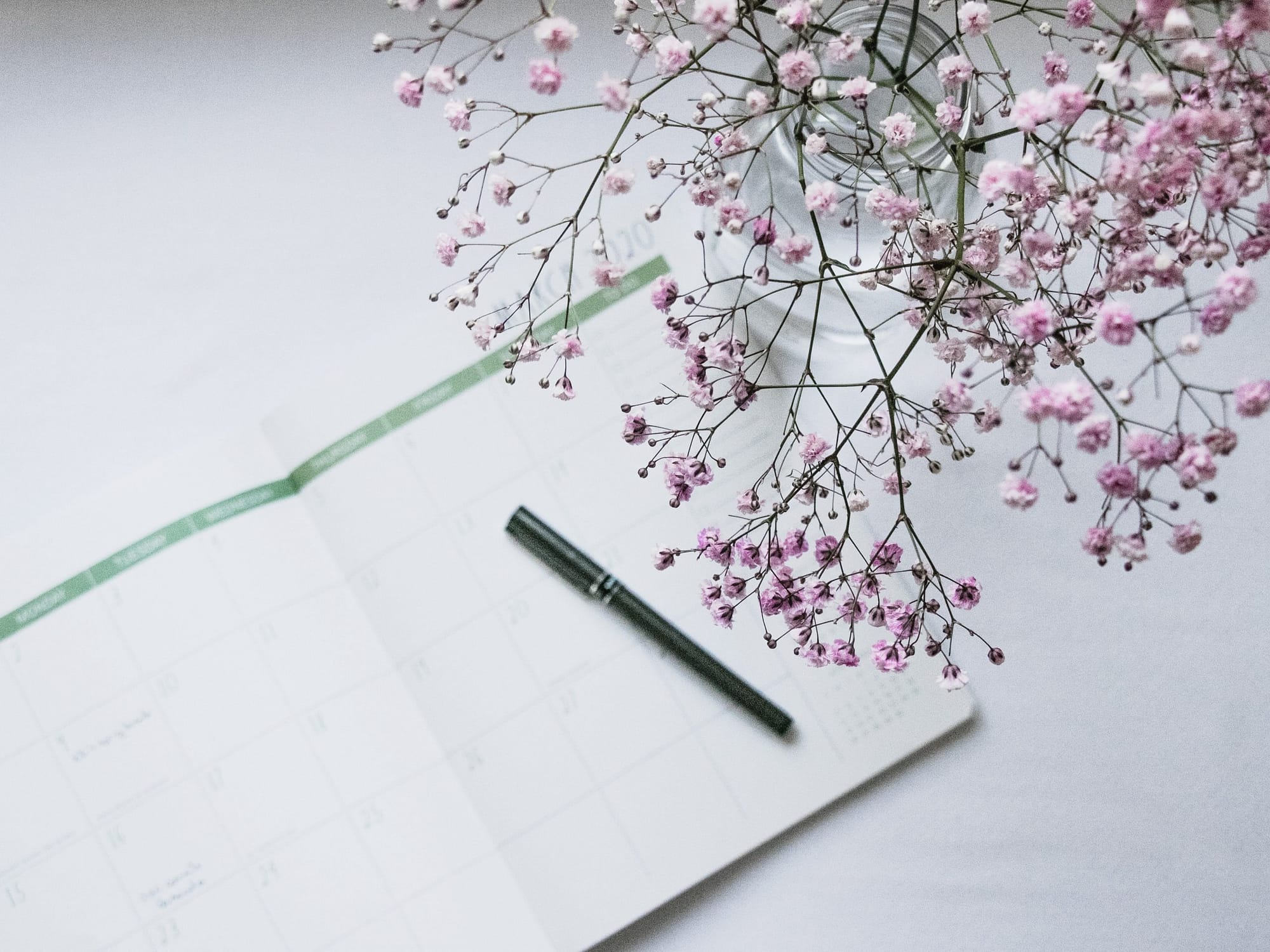 5 lessons I learnt from spending $2500 in planners in 11 years
Buying new planner makes you cringe more than a visit to a dentist?
Stop worrying…
For the past 11 years I put my mad scientist hat on and I spent over $2500 to test all the big names out there so you won't have to do it.
Today's the big reveal: the 5 lessons I learnt (#5 is juicy so stick until the end)
Not sure this post is for you?
Have you ever think…
– why do I find planning so difficult? ( I got you covered HERE)
– do planners actually help?
– what to do if I don't like using a planner?
If you raised your mug at least once, get yourself comfy and read thoroughly.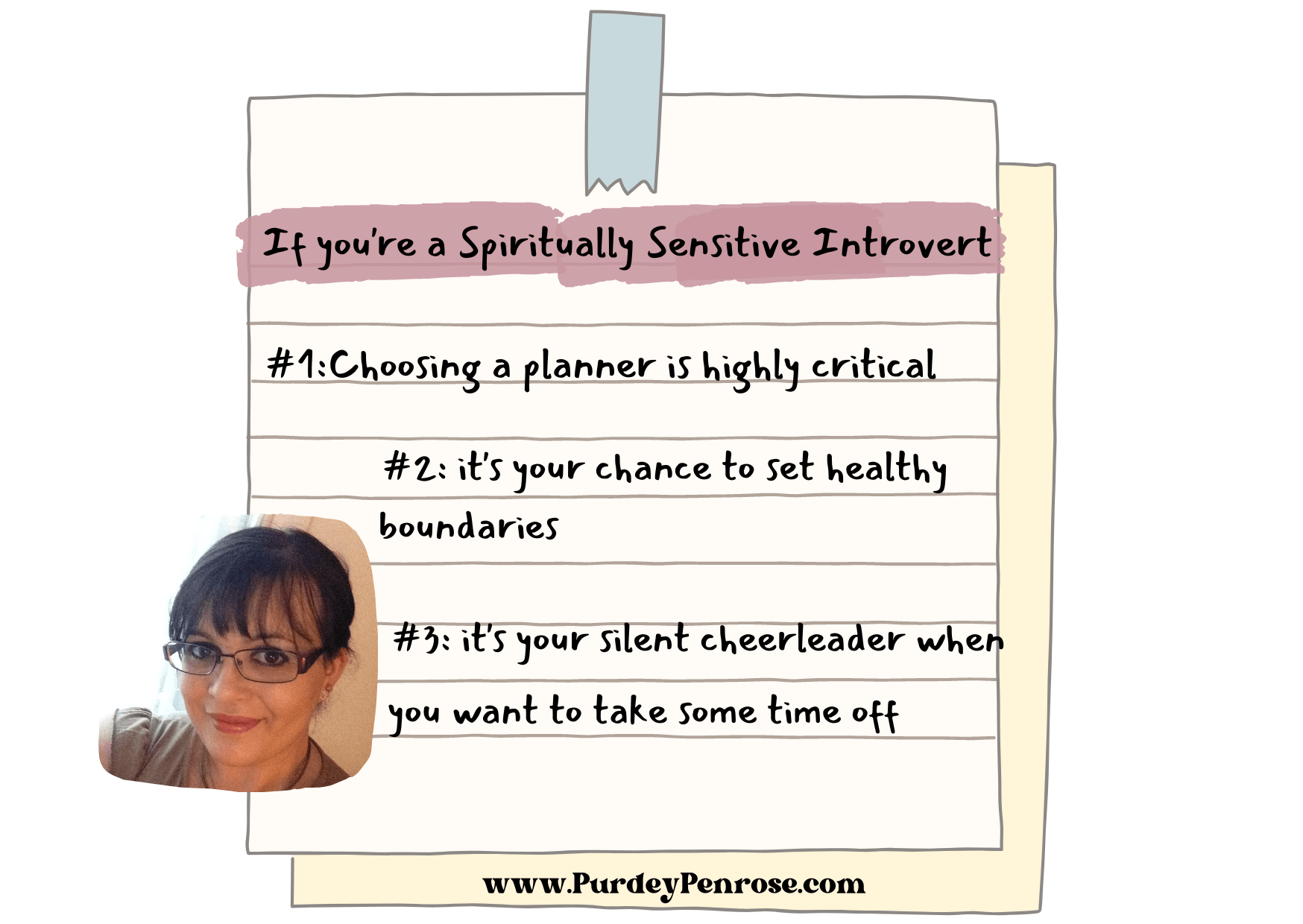 Do you believe it's easier to find a cotton candy Unicorn than spotting a planner that fits your needs?
#1 Lesson "If planners are pricey, it must be valuable"
That's pure BS (at least according to my experience). It's especially true when the pricey planner comes with the endorsement of a famous A-lister or any IG influencer.
It may be a sociological effect of Humanity
… but there's this odd association
pricey planner from a guru = I'll have the same lifestyle as the so-called guru
Value or worth should never be associated with the impressive price tag.
Don't get me wrong though
There IS an equilibrium to find between ethic, research, design, production, costs, benefits… and the price.
You can't expect an eco-friendly planner for $1 … That's not only impossible, it's an hoax.
But it's probably doable to find an eco-friendly planner for $30 a year.
So, how to spot a fair price?
it's free from bells & whistles / unicorns & fairies
it clearly states what you pay for
ex: higher paper quality = valid reason to pay more
ex: access to private online community you'll use = valid reason to raise the price
I'm flabergasted by the unboxing videos on YouTube… considering:
– all the fancy boxes
– crinkles
– useless package add-ons
you'll throw away (or recycle) two minutes after you received your planner.
That's an insane amount of money added to YOUR invoice that will go directly to the trash without making your planner more powerful.
Please, stop linking high end price tag with high results or high value for YOU.
If you're anything like me and what matters to you is the purpose, the realness, the no-fuss way of living…
Then, you'll quickly see how this trend is leading you to self doubt. Thoughts like "If I spend $3974, I'll be happier" or "I I upgrade, I'll get a postcard for only $111"
You're wise and smart. Don't fall into this trap.
The brand new Home Study Mini Course to:
STOP

 WASTING TIME & MONEY BY USING ONE PLANNER ONLY

STOP JUGGLING WITH MULTIPLE PLANNERS AT ONCE (BYE BYE HEADACHES)
STOP

 SECOND GUESSING YOUR NEEDS

STOP

 BELIEVING THERE'S SOMETHING WRONG WITH YOU
#2 Lesson "Not all the planners are created equal"
I learnt this lesson the hard way… no doubt.
When I started my experience 11 years ago, I genuinely thought planners were designed and crafted to fit as closely as possible to the audience.
For instance:  a planner for Mom should include Mom's special needs like kids activities or homeschooling (I make this up as I'm not a Mom..)
Pretty quickly, I realized planner creators can buy pre-made templates and add their logo, print them in China, then sell them as their "unique creation" … 
I was disgusted… and upset. 99% of the planners I've bought were just a bunch of paper binded and sold for insane amount of dollars/ euros/ pounds… 
This can get even worse when you're not aware of your personal needs…
When you have no precise idea about what your planner should include to support your lifestyle, it's easier to get tricked by fancy marketing.
#3 Lesson "Planners are THE underrated tool for Spiritually Sensitive Introvert"
This was like finding a flashlight in a pitch black tunnel. Introverts need time off/ Me time/ alone time… no matter how you call it.
It's not a way to brag or make them look important… this is how we recharge, process, and handle the 976 open tabs in our brain.
Yet, we rarely have the chance to prioritize this crucial piece of our way of living because our schedule is not made for that.
Unless… unless you use your planner as a magic wand to provide the perfect excuse
"I can't deal with the project Baby Boo because I already have plans (with myself)"
or "I won't be able to bake those 12 dozens of blueberry muffins for tomorrow 7am because I have a highly urgent appointment (with myself)"
Got my drift?
BRAND NEW – HOME STUDY MINI COURSE
The 3 simple steps
 to dig out your 
perfect physical planner
quickly
 when you're old enough to drink margaritas
My Complete System to choosing the physical planner that fits your needs & lifestyle without giving up on planner by vday or maxing out your credit cards
#4 "95% of the time, planners are all smoke & mirrors"
This lesson is more or less the pendant of lesson #1…
How many times have you scrolled down a sales page for a planner to see a 10-min long list of extras/ bonuses/ goodies… you have no interest in…
But because it's included then you start thinking "it must be a good bargain"…. or "look, I'll get all of these.. I know I won't use them but…"
Don't beat yourself up. I did it too more than once. 
That's Human to look for deals and offers… that's perfectly fine. Yet, when it's a way to hide the poor quality of the primary product then that's a big NO NO.
#5 "Stop buying the same planners over and over"
This planner lesson comes from watching my Mom transitioning from being a French teacher to a gluten-free chef (self-proclaimed) ?? for the happiness of my stomach.
She's been using the same planner for 27 years or so… and for her first year of retirement, she trusted herself and bought the exact same planner.
In less than a month, she quitted using her planner without really knowing what was wrong. 
She started to question HER instead of questionning the tool she was trustfully using for so long.
She started to
– second guess her decisions,
– postpone activities
– miss appointments for her BFF
I was painful to watch her not mastering her time and feeling so defeated.
Until, we had a talk around a mega double whipped cream cappuccino. I pointed out one simple truth: "Your lifestyle has changed, may you should change the tools you use"
It was her aha moment. I helped her to dig out her needs, organize them, and we took time to compare planners so she can figure out what she needed NOW... (vs what the teacher would need… )
It was a game changer for her.
She chose an undated planner with tonnes of blank spaces to write recipes and it's a pleasure for her to keep her schedule tidy and easy to use.
If you're sick of wasting time and money on planners you stop using on January 15th…
If you feel lost in front of the 58971 results you found on Amazon and you don't know which one is made for you…
Then, you deserve a method to dig out your needs, organize them and find THE one in 3 short steps.
I created Pick Perfect Planner for you as a Home Study Mini Course
Short on time and need sum up of the post? Wish granted (and nope, I'm not a genie in a cozy bottle of champagne)
I learnt 5 lessons by spending over $2500 in planners in the last 11 years:
#1: Expensive planners rarely equal valuable and useful planners
#2: Not all the planners are created equal
#3: Planners are an underrated tool for Spiritually Sensitive Introverts (it can help you set better boundaries)
#4: Smoke and mirrors marketing are often just a trick to open your wallet
#5: Sticking to one planner can be detrimental
WHO'S PURDEY?
She's the author of Comfort Zone Rocks who helps Spiritually Sensitive Introverts & Mavericks go from pleasing people to living unapologetically. She blends inner gifts with practical blueprints and tarot because carving your own path in life requires these three sides, & how you weave them is as unique as your DNA.
Purdey's podcast (The Hygge Planner Show) has been downloaded 100 000+ times, is available on 11 platforms & hosts more than 115 episodes.  2000+ read her emails every week. And, since 2017, she plants at least 100 trees/ yr to support reforestation.
FUNNY FACTS
After 8 years spent in Montréal (Qc, Can) & Lausanne (Switzerland), she currently lives in France where she's developed a passion for kawaii sketchnotes.
She craves freedom, seeks (occult) wisdom, hates small talks, BS, fad trends, & mainstream crap.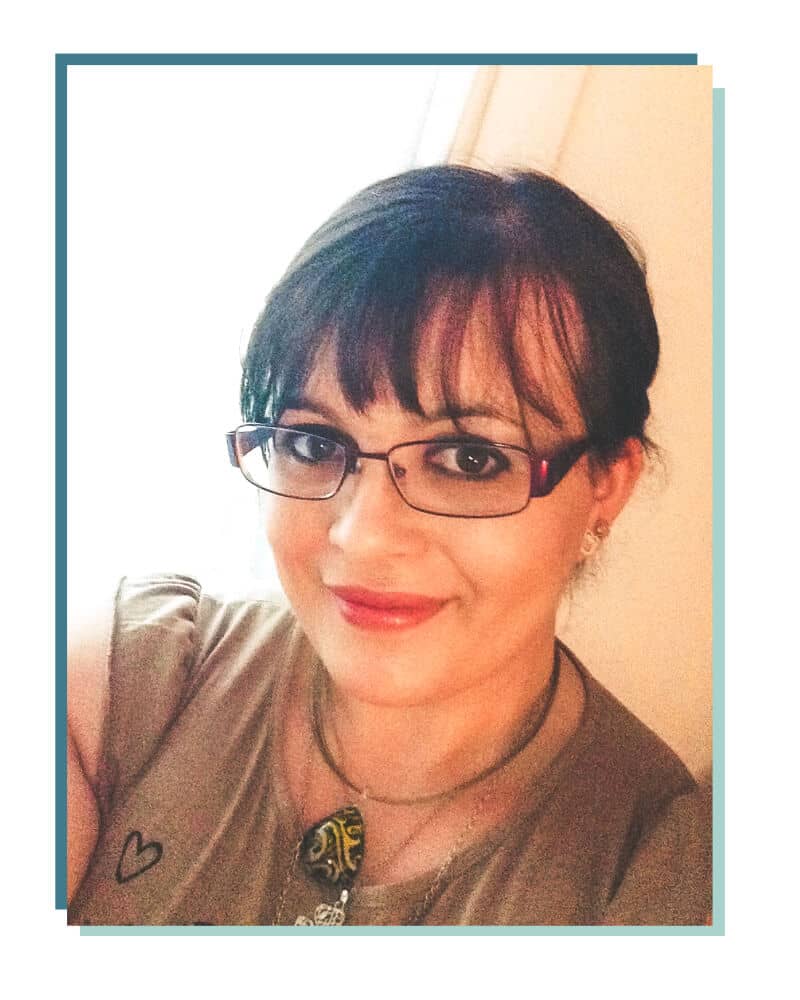 ✨Goodies you're too smart to miss✨